channel    artist   teacher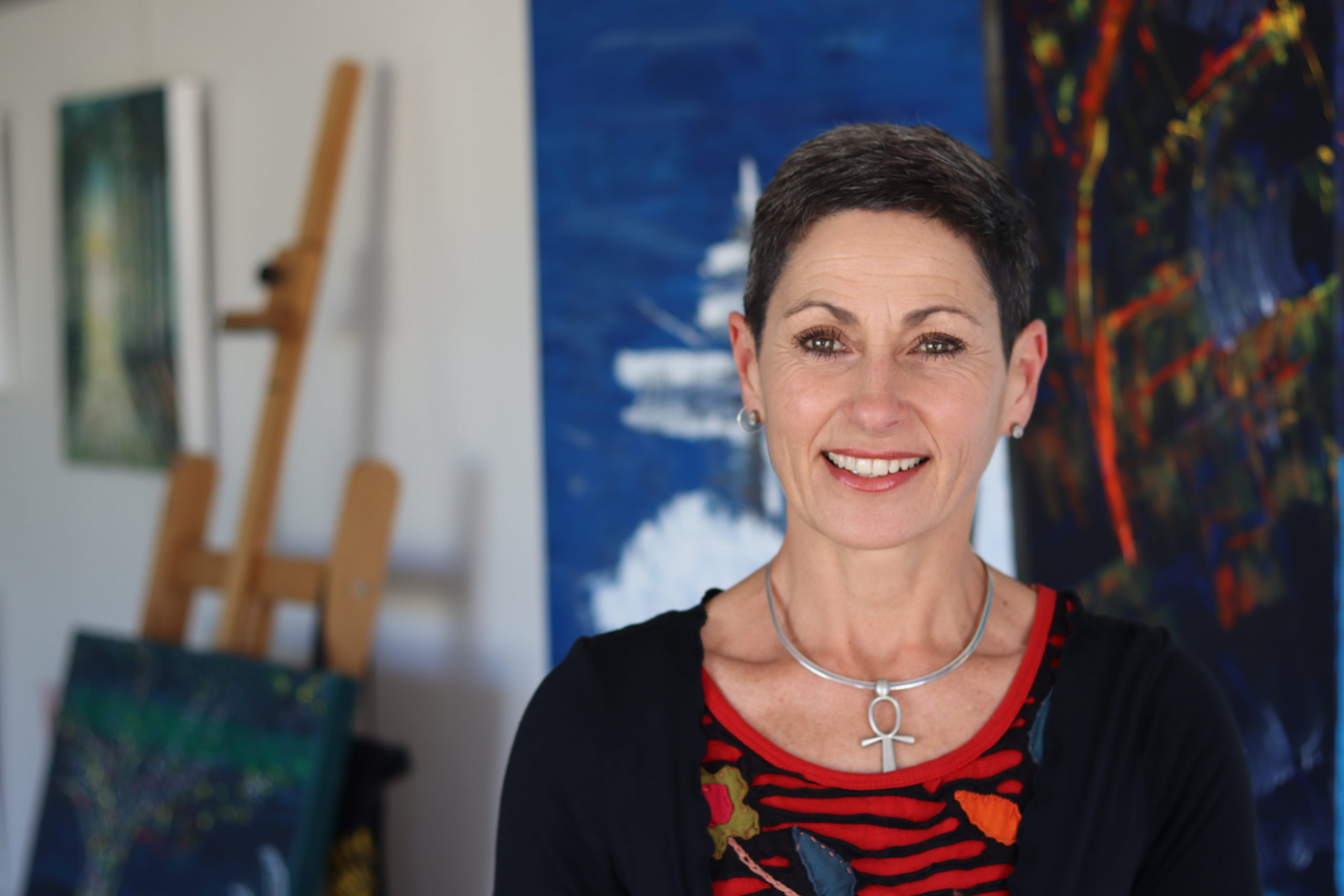 My work as a self taught contemporary abstract artist has led me through many avenues of of discovery with colour, texture, black and white and continues on a daily basis.
Painting is one way that I use to connect, channel and co-create with spirit and light source energy and began in earnest when I became a Reiki Master.
I work with an elite team of clients who are all committed to their own journey of discovery who come from every walk of life and like me, they are committed to creating positive change.
For me art is one way that I can do that beside my work as a mentor, teacher and change facilitator.
I utilise my art to help me to connect, listen, and visually speak out stories, energies and concepts that are communicated through the art creation process – either as an image, a feel, or driven by deep seated continuous curiosity – and thankfully not always successful which makes me reach out further for more ideas, thoughts and ways to solve, construct or deconstruct that piece to bring it back to life.
Through the stories, teaching Reiki, using art as a means to solve our own life challenges, I guide, connect, teach and reach deep to deliver concepts ideas and ideologies that give rise to the a new perspective or consciousness.
I became a conscious channel as part of my own healing journey and becoming a Reiki Master, Theta Healer and Angel Practitioner. From there, the world began to unfold in front of me – literally.
In my work you will often find the influence of the trees, nature, geometries, the power of contrast and always a strong point of energy and a passionate reflection of the world – sometimes quiet and restful, often raw and passionate, but always created to provide a piece of someones puzzle that they need to bring themselves back to light.
By sharing pieces of myself, my journey and my discoveries, my hope is that it helps you to connect with a piece of yours.
I look forward to joining you in your space or mine, for a private coaching, reading/healing session or workshop and leading you into the new realms of light, love and knowledge that are available to you.
I look forward to learning more about your business, story and journey to love. Eloah be with you in in the spirit of peace and grace.