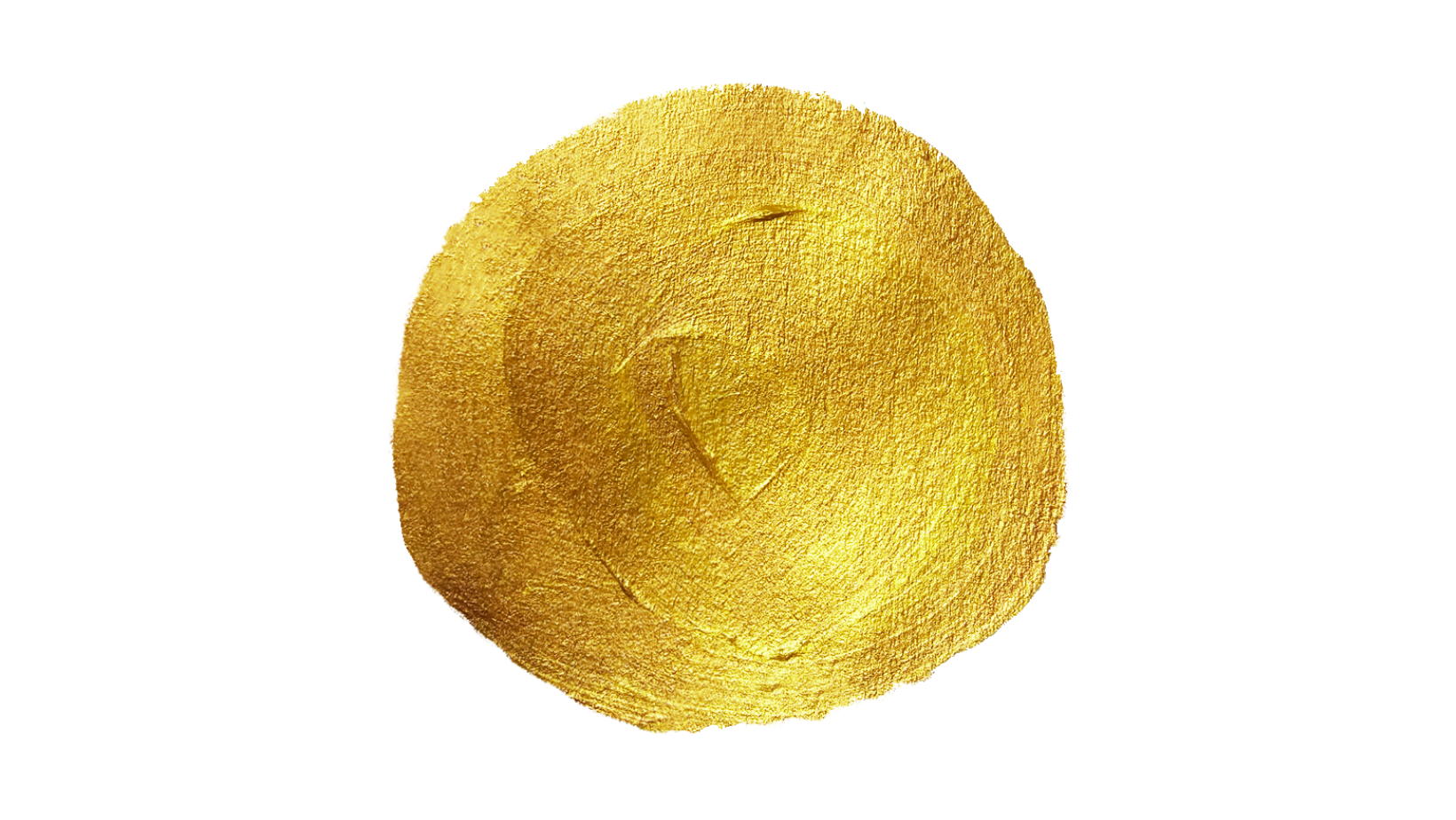 Spiritual Art is something that I have a personal deep affinity with. I love connecting with the energy of the earth, of stories that I need to communicate and give that energy or vibration a presence, a shape or form that enables me to see and feel it on the canvas the way that it feels. Each piece has its own unique presence that is not a word I use lightly. As a sacred communicator working with spirit  and universal light source energy the work needs to reflect what I know it can.  Often pieces are created directly for individuals, or as part of a larger story or creation collection or body of work that gets translated into different mediums.  All of the work is created using various types of acrylic and mixed media with high textural value in some pieces.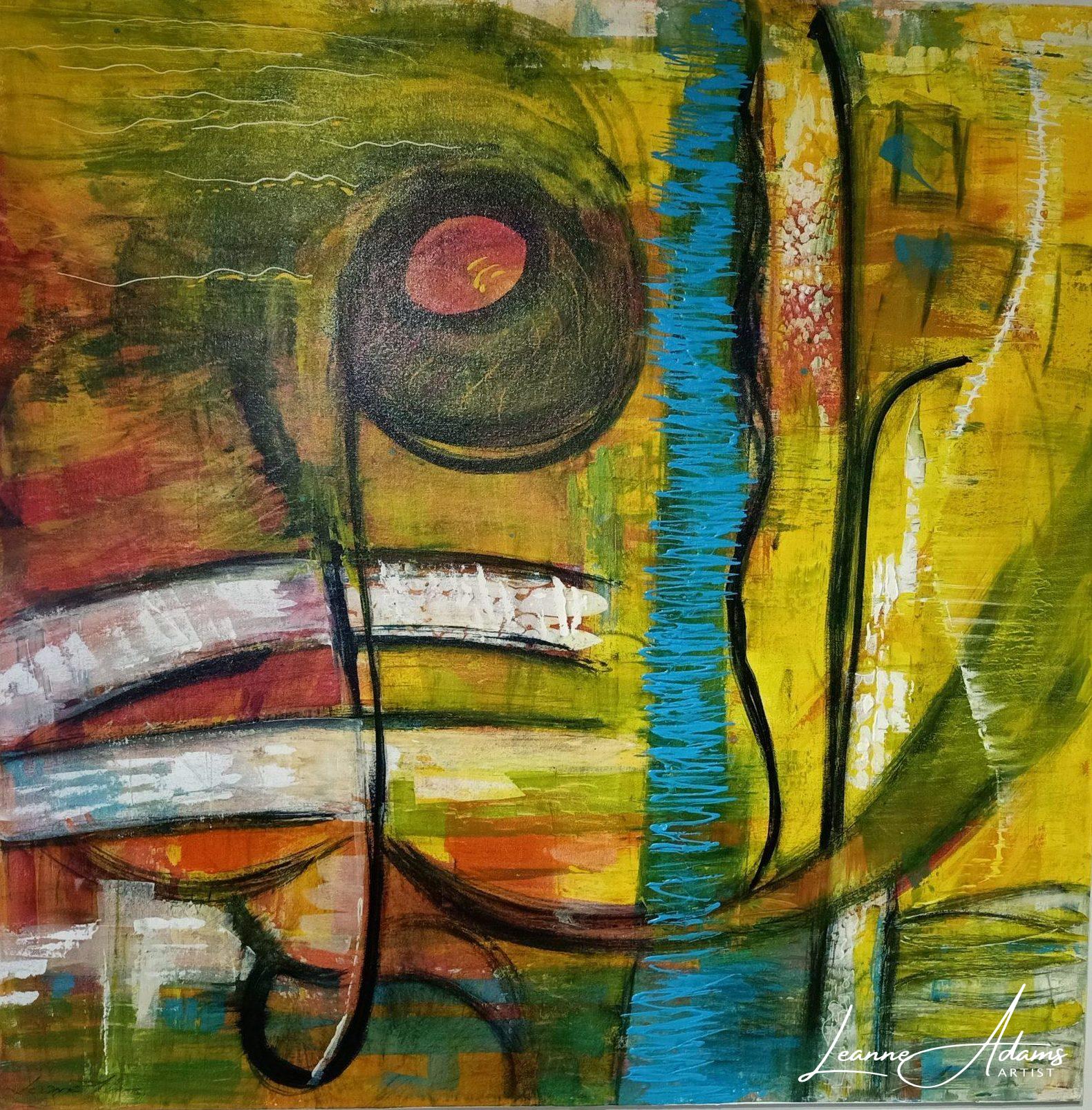 Why Spiritual & Abstract Art?
Abstract comes from the root word abstractus, which means 'removed from concrete reality', to take away or remove. 
A statement within its own right, abstract enables us to summarise  points of life and ideas in a simple visual story.
Abstract creation holds all the same keys and cues of traditional realism in terms of its need for correct shape, form, structure, colour and composition and then commands and even deeper aspect from its artists.  It requires us to learn to trust the unseen, to give it shape and form, to connect and communicate its intrinsic value without being able to actually see it in any other form.  It is difficult to replicate because it emerges from within the artist therefore each piece must be addressed and acknowledged in its own right.  b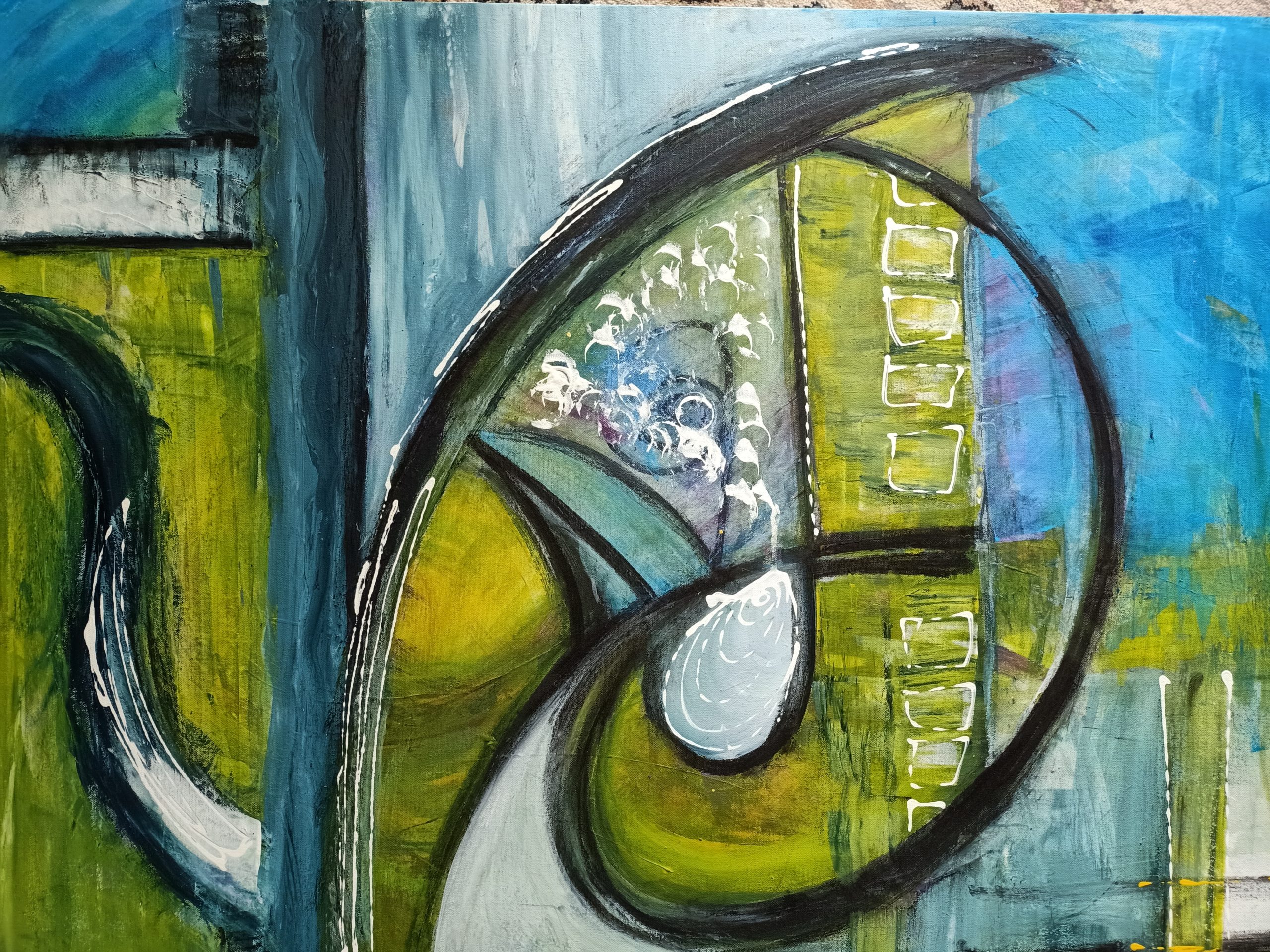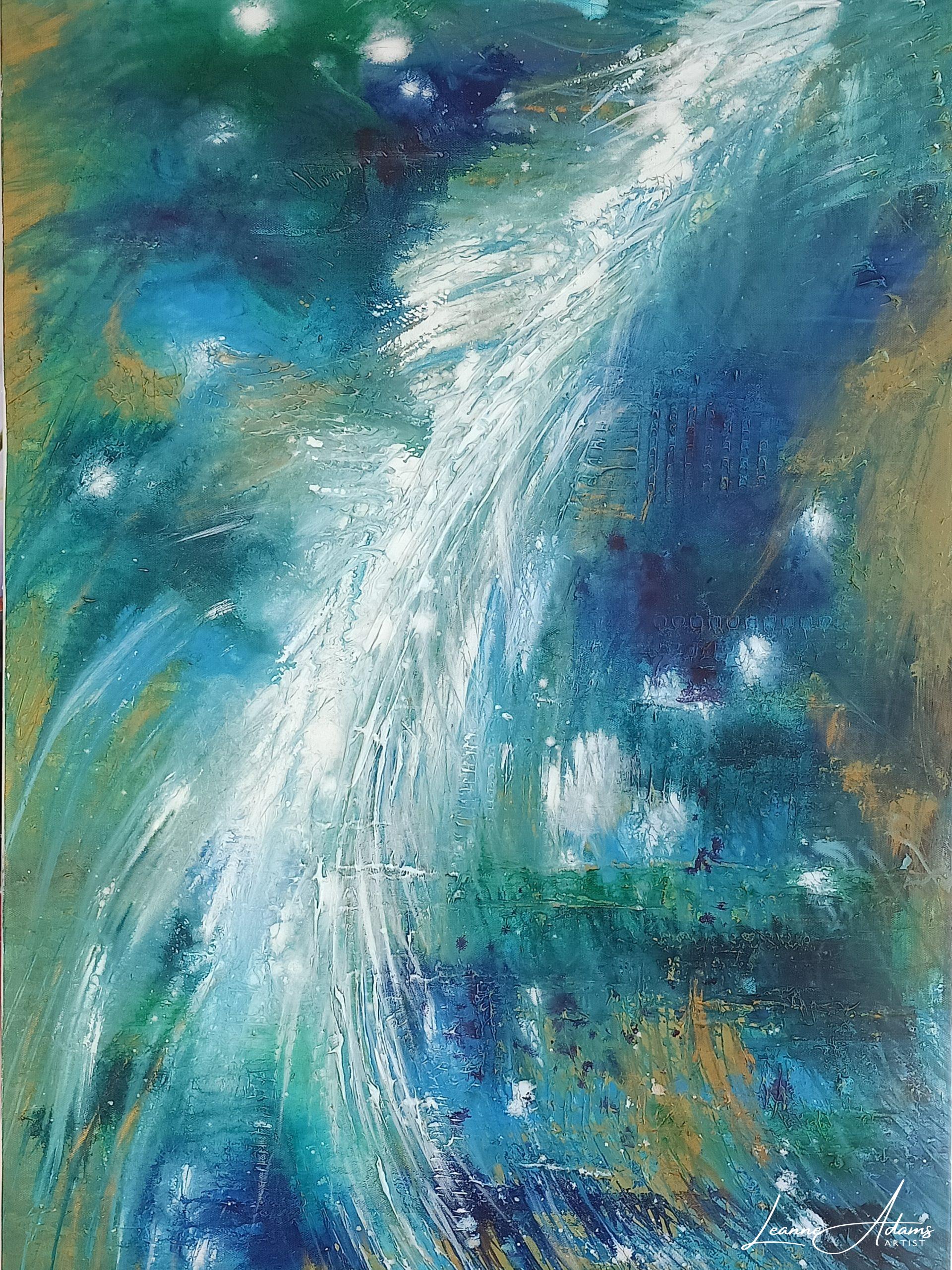 HOW BIG ARE YOUR WINGS
Acrylic & Mixed Media
60cm x 90 cm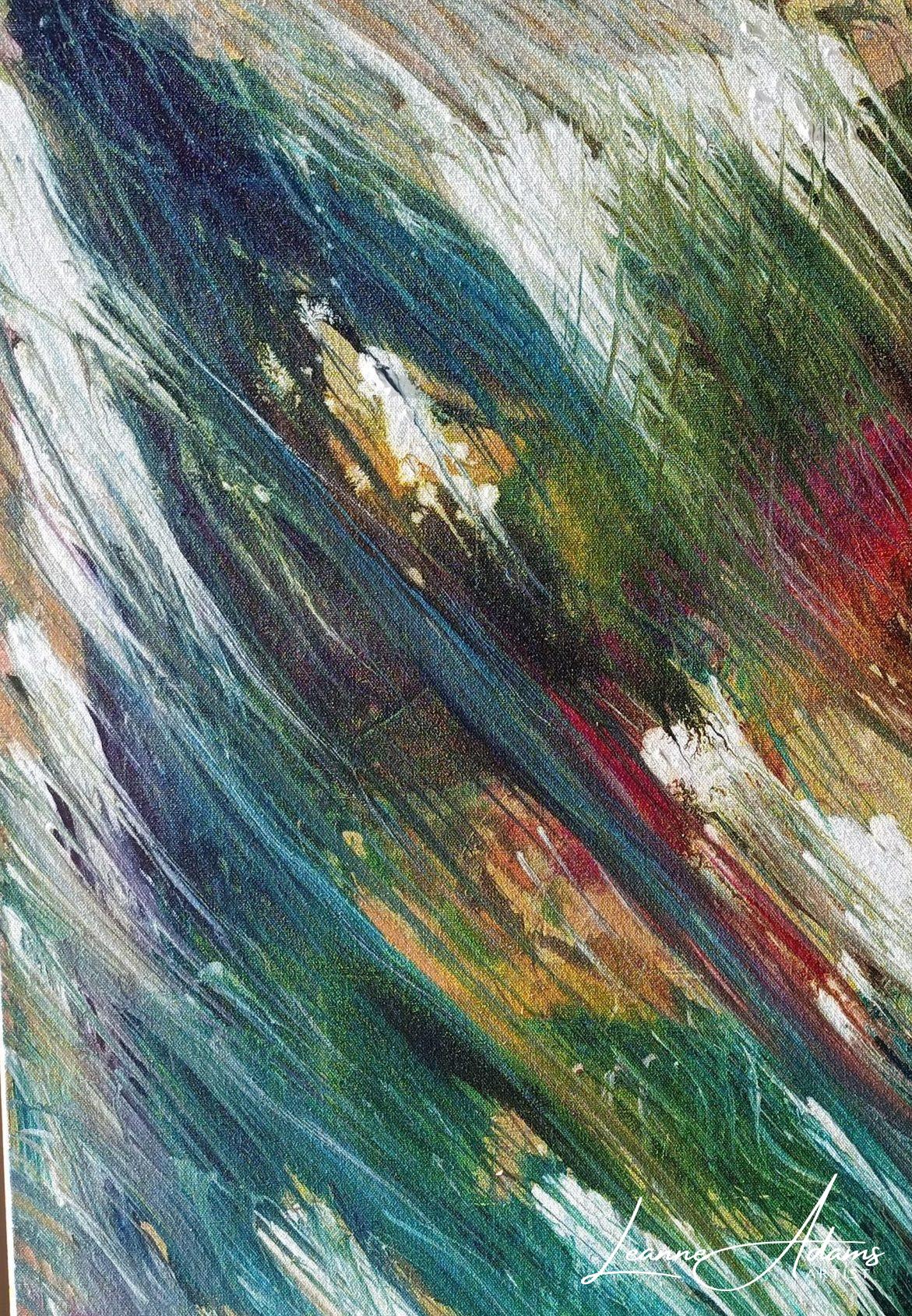 WHAT  COLOUR ARE YOUR WINGS
Inspired by my work as an Angel Practitioner the feather mark making provides depth and softness working the colours together with layering and texture. Embedded with sacred original peoples language this piece conveys the power of your own light.
Acrylic & Mixed Media
45 x 66 cm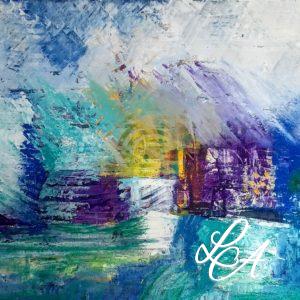 ATLANTIS FOUND
The fog and mists are lifting to reveal the long awaited reconnection with one the sacred homes of Earth.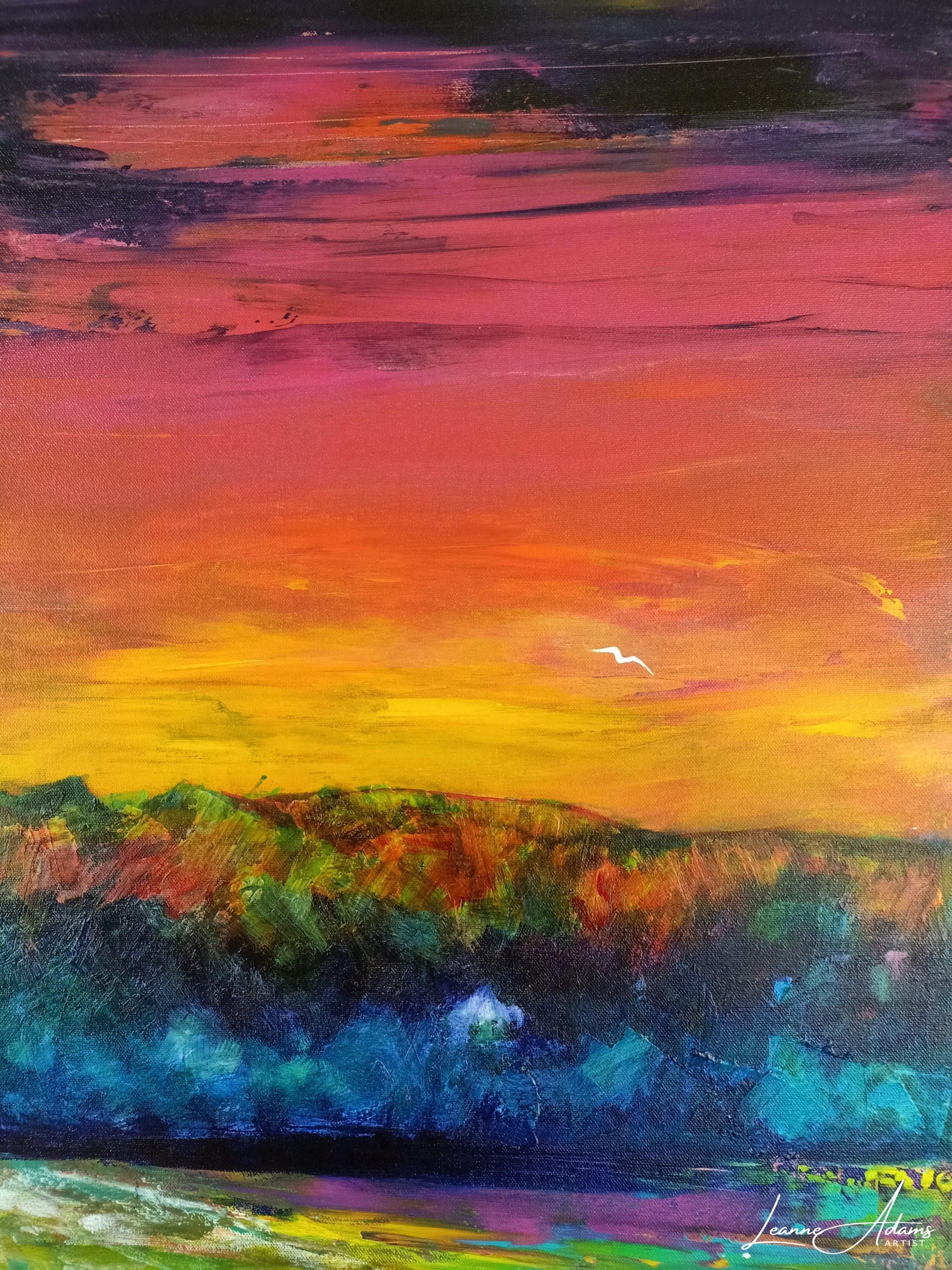 FLYING FREE
Lift your sight to see what flys above and as you do you will see that there is more than meets the eye.  Early moves towards colour felting and  finding resonance with higher colour palettes.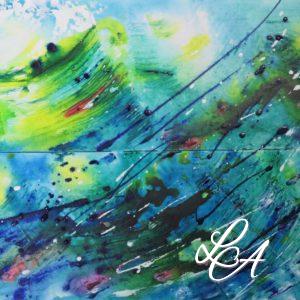 SHIFTING THE VIELS
Acrylic & Mixed Media
SOLD